Some of Our Best RC Bashing Vehicles
September 10th 2021
---
In the world of RCs, speed is what fuels our adrenaline and wins races, but it's bashing that tests the limits of our RC cars and trucks. Bash-worthy RC vehicles allow you to explore challenging terrain and hit high jumps. Isn't that the kind of thrill we're all looking for? At RC Nation in Kamloops, we know that if you're pushing your vehicle hard – or even just using your RC on a regular basis - chances are you'll end up needing parts and servicing. The good news is not only do we supply an amazing selection of RC vehicles and parts, but we also fix them for you! So have no worry about purchasing and pushing your basher to its fullest potential – we've got you covered. And, we can tell you which RC vehicles can withstand bashing better than others; look for the following gems at our store or online at rcnation.ca
Traxxas Stampede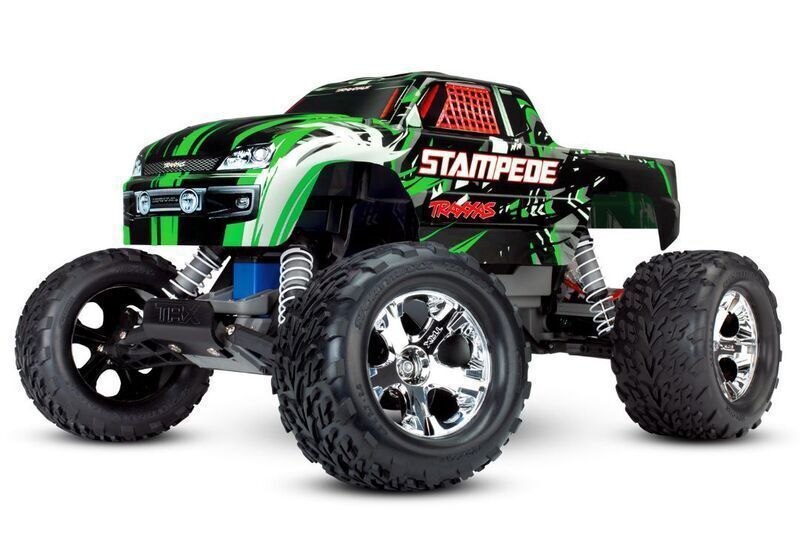 This beast was one of the first monster truck bashers and it continues to be a popular choice among beginner bashers. Why? Because it's durable and doesn't require a lot of maintenance. Whether you're climbing rocks or cruising in your backyard, the Stampede's suspension and big tires can handle whatever terrain you throw at it.
Find the Traxxas Stampede in our Shop
Moxoo XP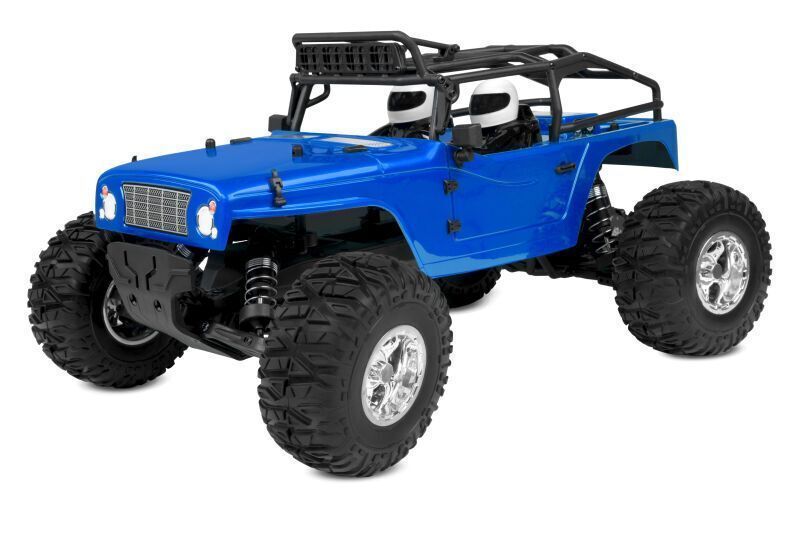 The Moxoo XP from Corally provides a durable and exciting alternative to other basher vehicles. It can withstand extraordinary levels of bashing abuse. This entry-level vehicle is targeted to intermediate and experienced bashers, with an outstanding list of standard features. Complete ball-bearings, slipper clutch, water-resistant receiver box, high torque steering servo, Hobbywing-made ESC and more. More significantly, the Moxoo XP drivetrain features steel driveshafts, steel axles, and precision steel gears as standard equipment. No plastic driveshafts here...which means it can withstand the impressive 2S or 3S brushless power.
Arrma Granite 4x4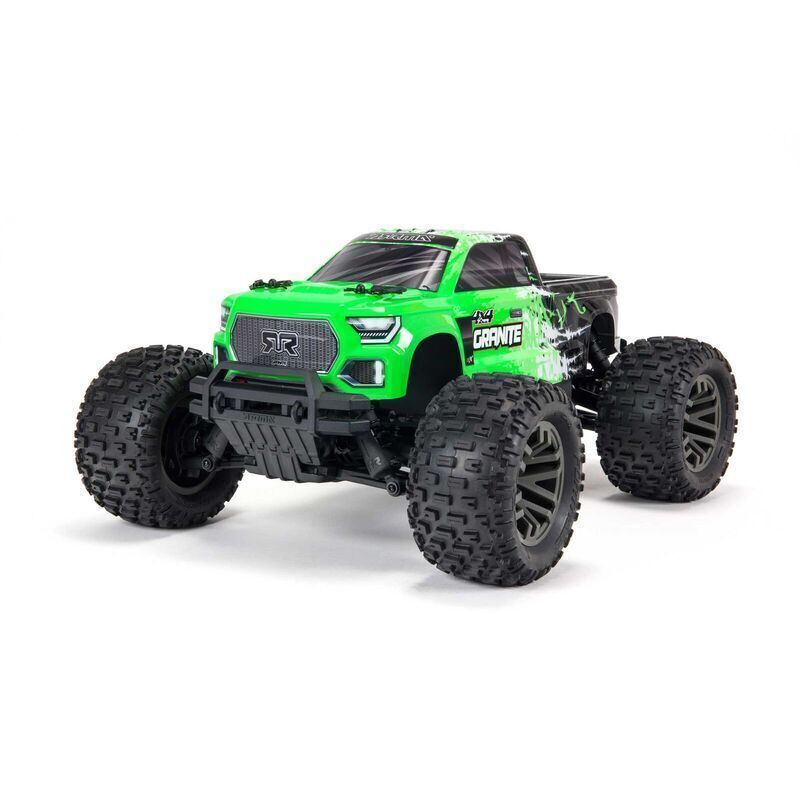 ARRMA knows what it takes to make tough, fun, and fast RC vehicles. The ARRMA Granite 4X4 3S BLX provides easy-to-access fun and strength at incredible value. It is manufactured from tough composite, durable steel, and high-quality aluminum so you can unleash the strength and power of ARRMA bashing action. Share the fun with your friends as you conquer all terrains in style.
Find the Arrma Granite 4x4 in our Shop
Traxxas Maxx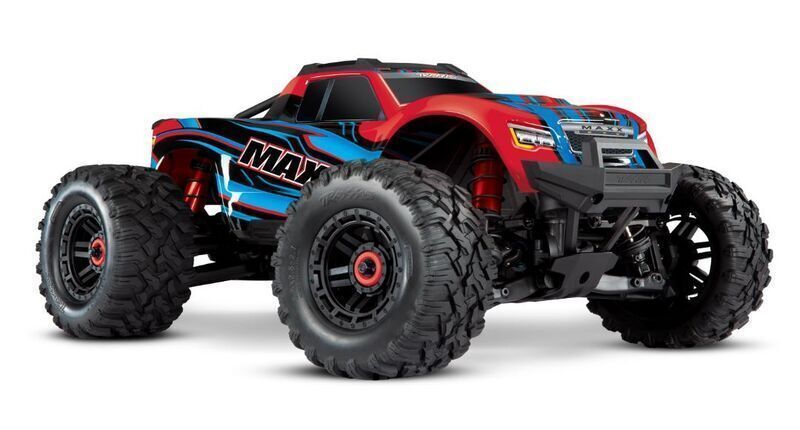 The Traxxas X-Maxx forever changed the face of RC monster trucks. Its radical new design, massive size, brutal strength, and unmatched power transformed X-Maxx into the stuff of legends. There is really nothing else like it… until now. Meet the all-new 1/10 Traxxas Maxx. Maxx expertly packages X-Maxx's innovative design elements into a lighter, more compact, more ferocious beast that is ready to take speed and strength to new levels of extreme intensity.
Find the Traxxas Maxx in our Shop
Kronos XP 6S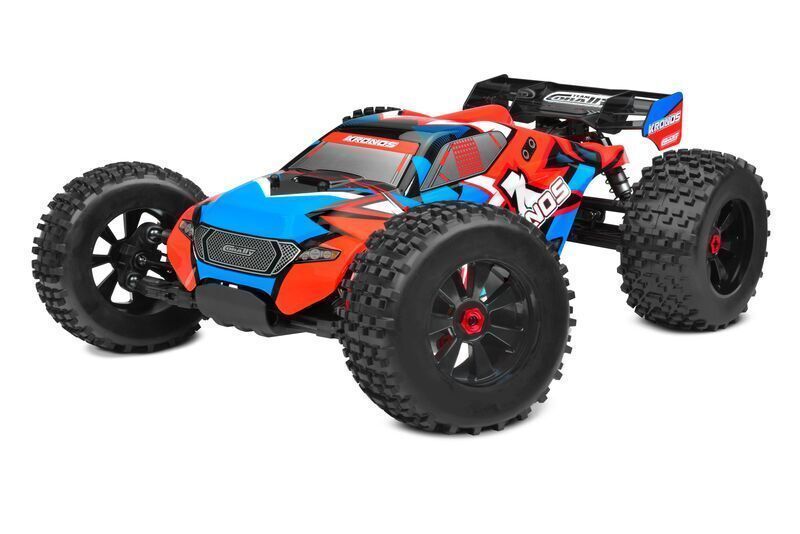 Powerful, durable, and fast is what this vehicle's all about. The Kronos XP 6S comes ready to run and can reach speeds of up to 100 km/h. With huge tires and outrageous power, this beastly RC vehicle provides big air and big splashes. This machine was built for bashing – and it looks great, too.
Find the Kronos XP 6S in our Shop
Each of these 5 amazing vehicles have great reviews and get us super excited. RC bashing is all about FUN, and at RC Nation in Kamloops, BC, we live for the fun and excitement of RCs. Check out our Shop to find these and many more RC vehicles and the parts you need to keep them running smoothly.