RC Nation's Top Four Rock Crawler RC Cars in Canada
November 1st 2023
---
Welcome to RC Nation, your ultimate destination for remote-control hobbies in Canada! At RC Nation, we specialize in providing a diverse range of RC vehicles, ensuring that our customers across Canada have access to the best in the market. Today, we are thrilled to showcase our top four rock crawler RC cars that have been making waves in the RC community - in Kamloops and beyond. Each vehicle is uniquely designed to conquer the roughest terrains and deliver an unparalleled off-roading experience.
1. Traxxas TRX-4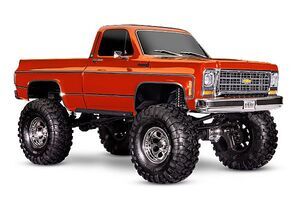 The Traxxas TRX-4 is a titan in the world of rock crawling. Its robust build and innovative features - such as portal axles and remote-locking differentials - make it a favourite among enthusiasts. The TRX-4's detailed body design not only adds to its aesthetic appeal but also enhances its off-road capabilities, ensuring that you can tackle any terrain with confidence and style.
2. Axial SCX10 III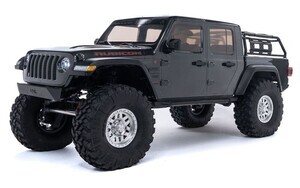 Next on our list is the Axial SCX10 III, a vehicle that embodies realism and strength. With its strong axles and versatile chassis, the SCX10 III is built to overcome obstacles with ease. Its detailed Jeep Gladiator JT body adds a touch of authenticity, making it not just a powerful rock crawler, but also a visually appealing masterpiece.
Learn More about the Axial SCX10 III
3. Element Enduro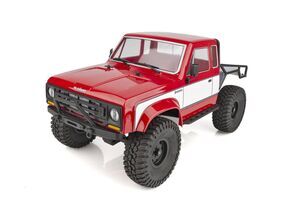 The Element Enduro is a testament to adaptability and performance. Its unique design features - such as a behind-the-axle (BTA) steering system and adjustable front-end geometry - make it a formidable contender on rough terrains. The Enduro is not just about power; it's about providing a versatile and enjoyable rock crawling experience.
4. Redcat Danchee RidgeRock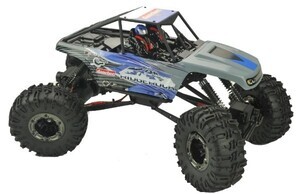 For those looking for a blend of performance and affordability, the Redcat Danchee RidgeRock is the perfect choice. Its design includes features like four-wheel steering and a multi-link suspension system, ensuring that it can handle challenging terrains without breaking the bank. The RidgeRock is an excellent entry point for those venturing into the world of rock crawling.
Discover the Danchee RidgeRock
At RC Nation, we are committed to delivering quality and satisfaction. Our selection of rock crawlers is curated to meet the diverse needs and preferences of our customers. Visit our online shop to explore these fantastic rock crawlers and many more exciting RC vehicles. Join the RC Nation community and embark on an exhilarating off-roading adventure today!
Join the RC Nation Community in Exciting Rock Crawling Events!
At RC Nation, we believe in fostering a vibrant and engaging community of RC enthusiasts. We regularly organize and participate in rock crawling gatherings that allow our members to come together, share their passion, and test the limits of their vehicles. Keep an eye on our event calendar and follow us on social media to stay updated on upcoming rock crawling events, competitions, and gatherings. Don't miss out on the opportunity to meet fellow enthusiasts, showcase your vehicle, and enjoy the thrilling world of rock crawling!
The Thrill of Rock Crawling
Rock crawling is not just a hobby; it's an adventure that challenges both the vehicle and the enthusiast. It's about conquering rugged terrains, navigating through obstacles, and mastering the art of control and precision. Rock crawling vehicles, with their specialized design and robust features, are engineered to tackle the most challenging terrains, offering enthusiasts an exhilarating off-roading experience.
In rock crawling, every terrain is a new challenge, a puzzle waiting to be solved. It's about understanding the landscape, planning your path, and skillfully maneuvering the vehicle to overcome each obstacle. It's a hobby that combines the thrill of exploration with the satisfaction of overcoming challenges, making it a uniquely rewarding experience.
At RC Nation, we celebrate the spirit of rock crawling, offering a range of vehicles that are designed to unleash your adventurous side and take your off-roading experiences to new heights.
Visit Us in Kamloops To See More